The jury for the 2022 Lyceum Fellowship competition gathered at the beginning of June in Austin, Texas to select the travel award recipients from fifty-two exceptionally thoughtful and inventive submissions.
This year's program brief was based on the Friesenhahn Cave in San Antonio, Texas, one of the most important paleontological sites in the US. In the late 1940's to early 1950's, excavators discovered one adult and two juvenile saber-toothed cat skeletons, inviting the possibility that the cave was once a den for the Ice Age-era animals.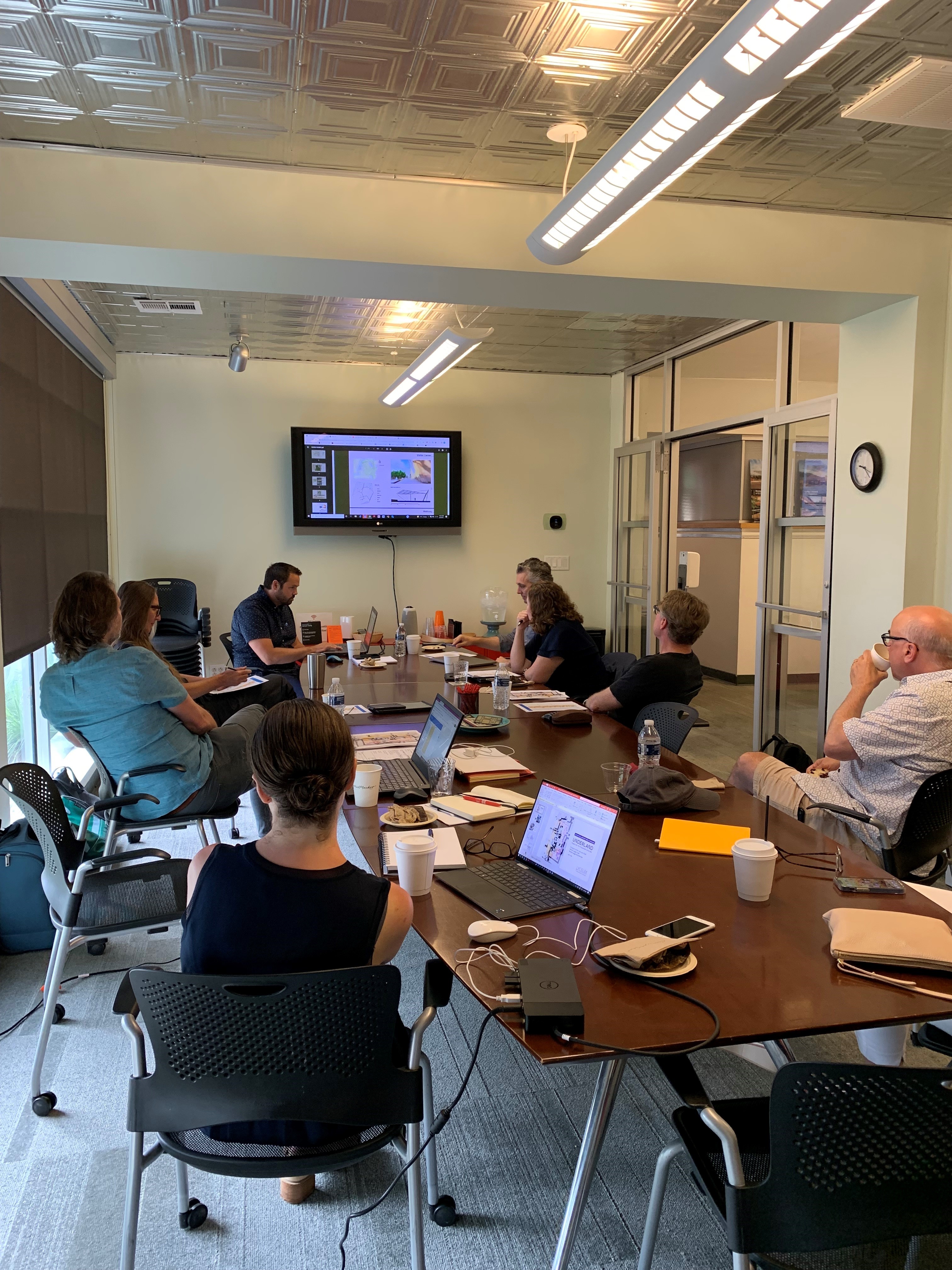 The primary task for this year's Fellowship candidates was to create a boundary and threshold between the buildable portion of the protected historic cave area, creating a literal and conceptual "boundary between the 'present day suburban condition' and the interior protected cave."
Dr. Jennifer Hofmann, Associate Professor at Concordia University and the Council Coordinator for the Friesenhahn Cave, joined the jury, giving an invaluable perspective to submission feedback and site protection within the designs.
In addition to Dr. Hofmann, the jury was comprised of Murray Legge, FAIA, of Murray Legge Architecture; Kenneth Francis, ASLA, PLA of Surroundings Studio; Nichole Wiedemann, AIA, of the University of Texas at Austin; and Peter Vincent, FAIA of Peter Vincent Architects. Joe Sziabowski, Jennifer Sweet, Tom McNeill, and Nancy Swensson of Hutker Architects, and Molly Moore joined as representatives from the Lyceum Board. This year was the first symposium that welcomed the public to listen to juror comments on the winning submissions, allowing the winners to be announced publicly and increasing the Fellowship's awareness.
Visit www.lyceumfellowship.org/2022 to view the 2022 competition-winning submissions. Learn more about the mission and goals of the Lyceum Fellowship here.