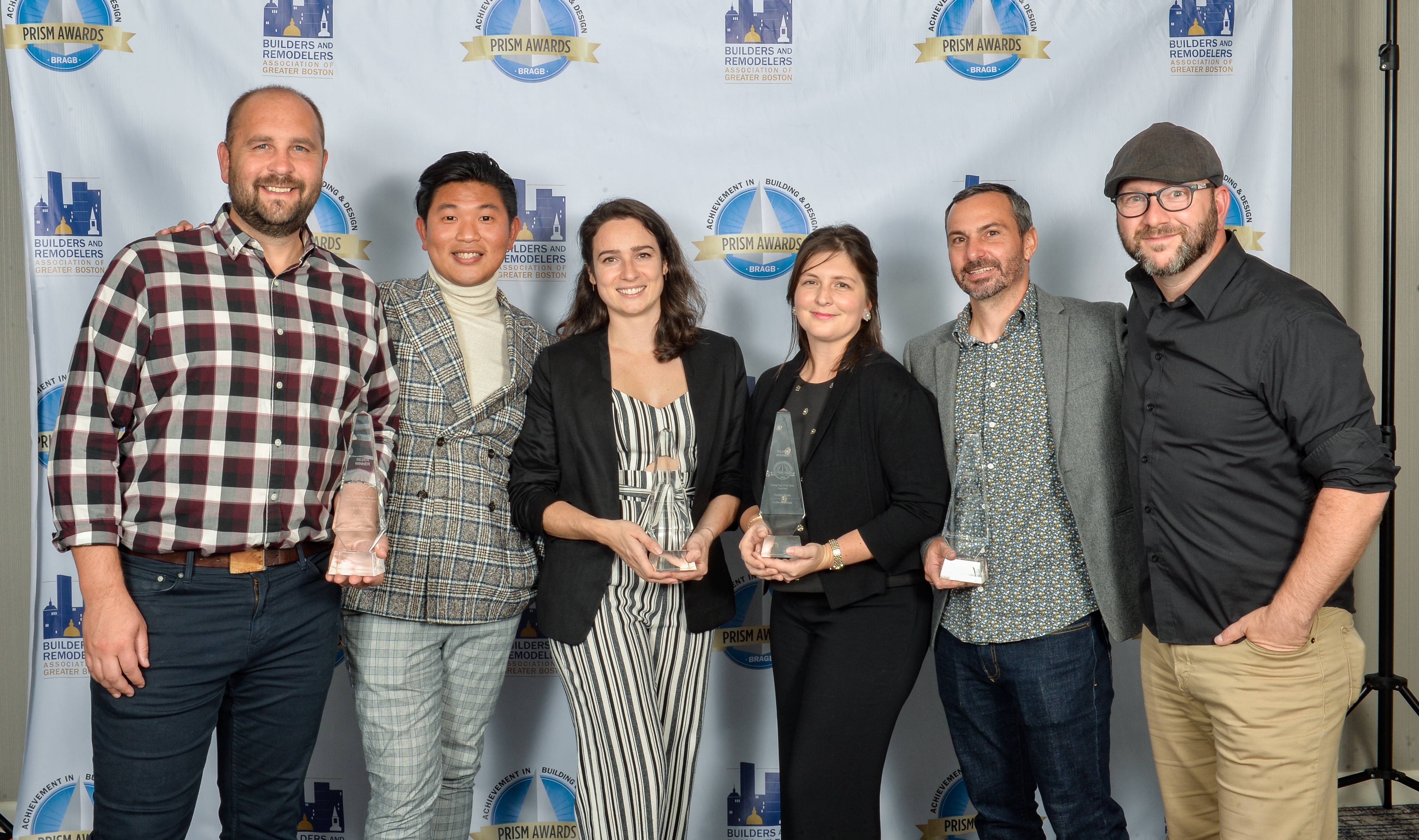 The Builders and Remodelers Association of Greater Boston (BRAGB) recently recognized Hutker Architects with four 2021 PRISM Awards, including (2) project awards and (2) team member awards.
Senior Designer Deepa Parthasarathy was recognized with the Most Valuable Team Member Award. Deepa's strong analytical skills and penchant for problem solving have made her a critical project leader, while her abilities to listen, collaborate and communicate effectively have enabled her to build strong relationships both within her project team and without, making her a trusted industry colleague and the first point of contact for many consultants and builders.
Designer Audrey Snare took home the Rising Star Award in recognition of her passion and ingenuity as well as her dedication to the local community. Audrey meets her role as a designer with grace and professionalism, along with an optimistic outlook that pushes her to look for opportunities to elevate all aspects of a project. In addition to these design accomplishments, Audrey also shares her energy and talents with the local Island community, having made significant contributions to Hutker Architect's work with Habitat for Humanity.
Fay Bluff, a retreat for extended family gathering, was recognized for its Excellence in New Construction for a home greater than 8,000 square feet. Settled on a stretch of land adjacent to the Vineyard Sound's shoreline, a stone wall and boardwalk running the length of the property, as well as a carport defined by a floating curved bridge between the main structure and bunk quarters over the garage, make this home unforgettable.
Back River received an Excellence in New Construction award for a home between 4,500 and 6,000 square feet. With its striking 16′ cantilevered screen porch, unique solutions to coastal restrictions, and respect for the region's historic vernacular, this right-sized home strikes a balance between the interests of homeowners, the community, and the natural environment.
Congratulations to all our industry friends and colleagues who were recognized at this year's BRAGB PRISM Awards gala.