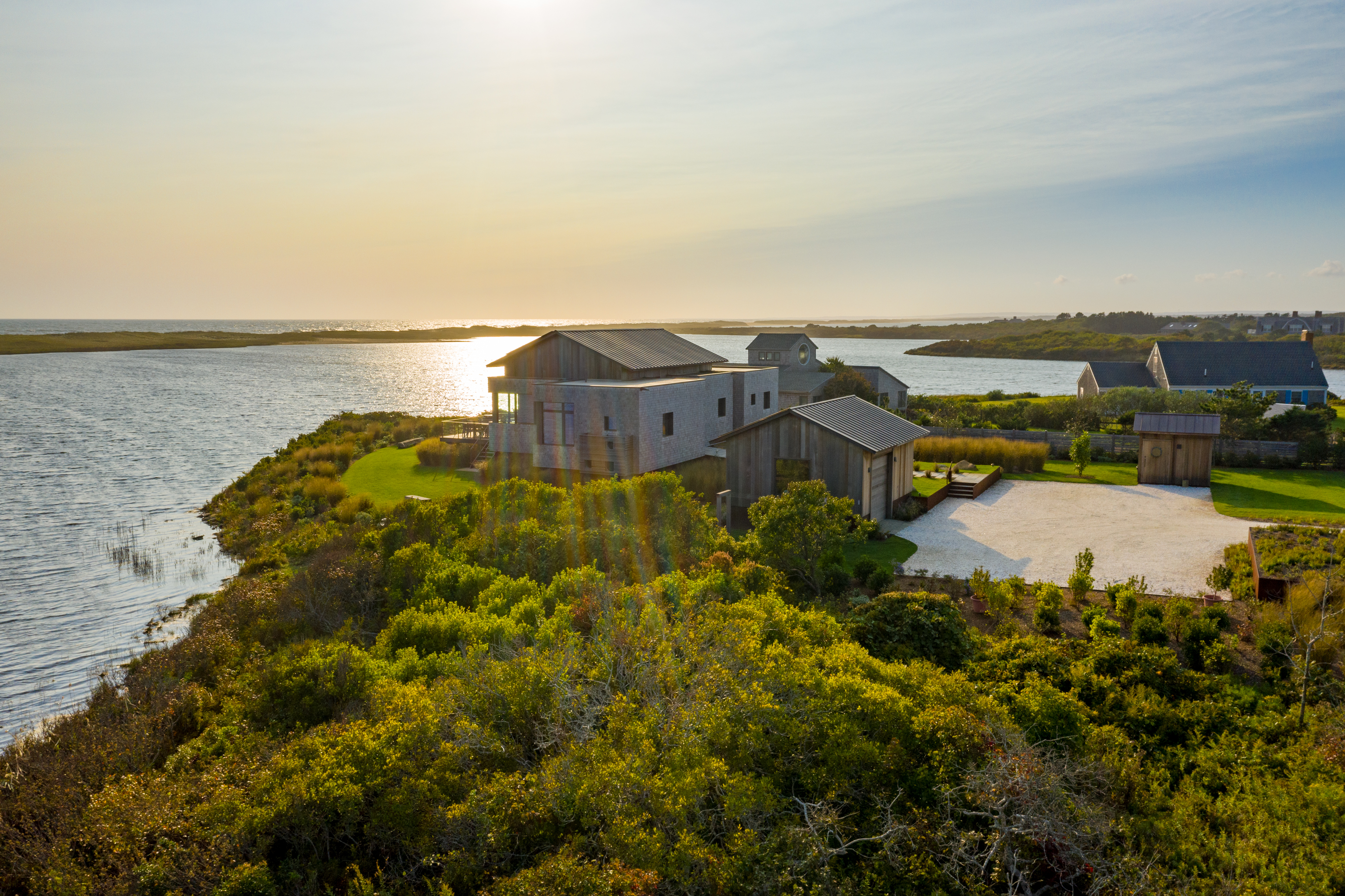 As a year-round resident of Martha's Vineyard, Senior Associate Sean Dougherty, LEED AP for Homes, believes that sustainable design and a focus on conservation "are paramount when designing a home to ensure that the natural resources we have remain for future generations." This is particularly important on a small island with limited acreage and important ecosystems that have had to adapt to the constantly changing state of the environment.
In 2009, Hutker Architects completed their first LEED certified home on Martha's Vineyard. The process made evident that the firm could improve its standard approach to design with respect to sustainability, which led to the development of the Hutker Architects S.E.T. list (stewardship, energy, technology). This list, incorporating LEED certifiable criteria into all design specification, has served since as the standard framework that allows LEED principles to be embedded into all current and future projects, as well as the culture at the firm.
Beyond S.E.T.
The firm's second LEED certified home, South Hill Camp, was awarded LEED silver certification, which goes above and beyond the baseline LEED criteria for the standard certification, indicating a healthier indoor environment features that will save cost and resource use throughout the home's lifespan. These attributes align with the firm's tradition of creating family heirlooms that can be passed through generations for future use and enjoyment. The team's interest and ability to design homes that are healthier for both clients and the environment has attracted clients interested in both LEED and Passive House certifications.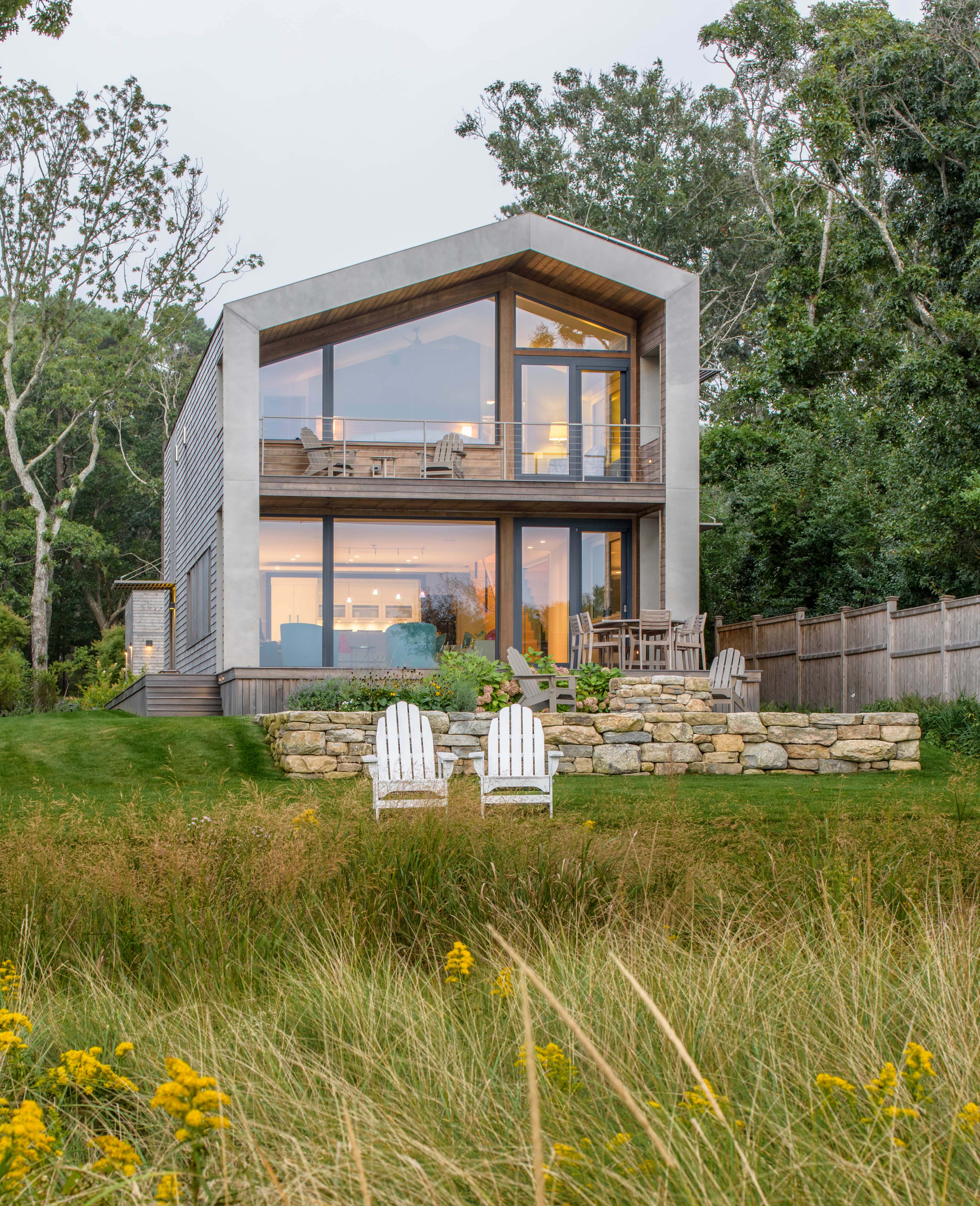 Our first opportunity to apply Passive House techniques pushed the boundaries for the Hutker Architects team, allowing for additional learning experiences about Passive House and sustainable approach to design that ultimately benefitted the firm's output. The home was completed in 2017 and was awarded the Department of Energy Resources Pathways to Zero Net Energy grant, LEED Platinum certification, and Passive House Certification from the Passive House Academy. Additionally, it was only one of 5 certified Passive House homes in Massachusetts at the time of award and was featured in Martha's Vineyard Magazine.
Actively Working towards a Passive Future
This experience propelled the firm's understanding of Passive House design and helped attract the opportunity to design Garden Cove, an Edgartown, MA home completed in 2020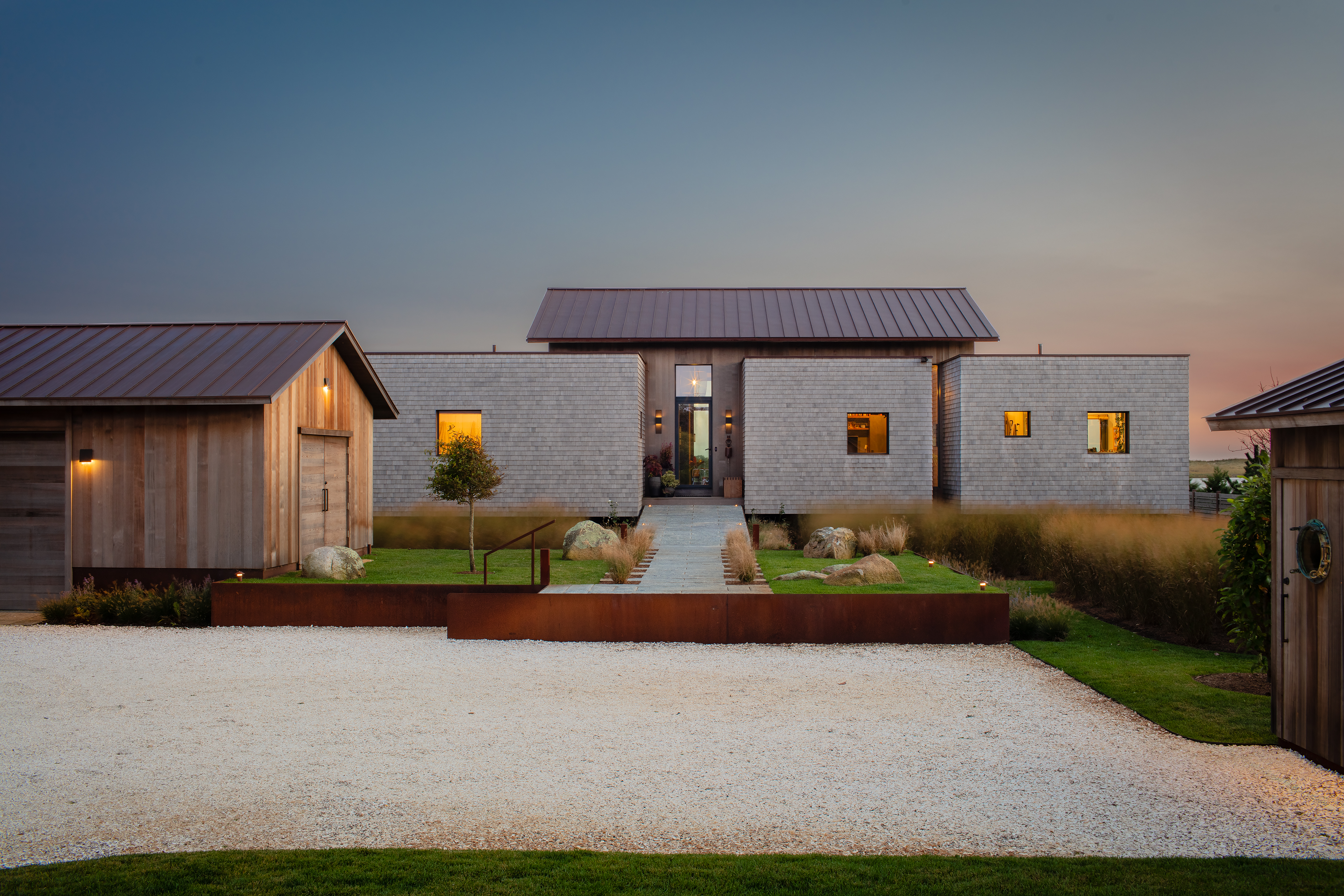 that received a PHIUS+ certification as well as a PHIUS + Source Zero accolade, recognizing not only the home's reduced energy demand but also the fact that it generates as much or more renewable energy than it uses, through its robust solar PV & backup battery system. Additionally, the home has achieved DOE Zero Energy Ready Home (ZERH), ENERGY STAR for Homes, and EPA Indoor airPLUS certifications. For its performance and design merits, the home was recognized with an Architizer A+ award for a private home between 1000-2000 sf in 2022.
Since taking occupancy in 2020, the clients have reported that they are operating at "net zero" and are even able to supplement energy bills for their children's' homes across town with the excess power produced by their 10KW PV system, which also fuels the homeowners' electric vehicles.
Building Better
One of the major challenges in engaging clients to approach their projects with sustainable design is the misconception that sustainable homes are more expensive to execute. Upfront planning and collaboration between all project members and clients can actually result in long-term cost savings, reduced
energy use, healthier air quality, and improved comfort for the homes' occupants, as well as better performing systems for the home's future.
"Build once, well," is a tenet that underpins every project – we encourage the team to take a holistic view at both upfront and long-term effects of a new build and make strategic design decisions that meet set goals and lessen environmental impact. This ensures that our communities – whether coastal or countryside, mountainous or urban – and families will be able to enjoy our additions to the built environment for generations into the future.
Our firm is known for celebrating a sense of place – designing in response to the beautiful, and sometimes fragile, landscapes our clients and colleagues call home. Part of this celebration consists of furthering our team's knowledge with continuing education. We aim to educate and engage the right parties early in the process to ensure that everyone is working towards the highest standards and reaching goals for our clients, our firm, and our community harmoniously.
Interested in learning more about how our team can design a sustainable home for the unique way you live, work, and play? Reach out today.